Focus Group Discussion About Student's Activity between Mulawarman University with Padjadjaran University
---
Discuss of the Student Activity Center and Monitoring of Campus's Infrastructures
The commitment of Mulawarman University to realizing the service quality for students' services is always done. Campus's visits for some leading Universities is the concrete action in getting advises, solution, and share the experience to face the daily activities. The visitation is conducted by Vice Rector for Students Affairs and Alumni, Dr. Ir. Encik Akhmad Syaifuddin.,MP with some staff for the Policy Study's Tim Mulawarman University to Brawijaya University (UB), in Malang, East Java Province.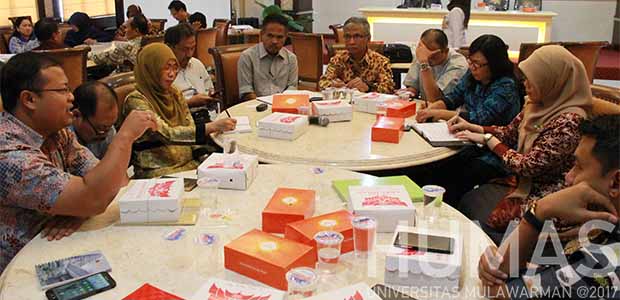 "Based on the expectation of Rector that Mulawarman University at the moment is offering the realization of professional human resource and service. Today, we work together with staff at Students' division want to learn from Brawijaya University about the service's mecanims for students," it hopes.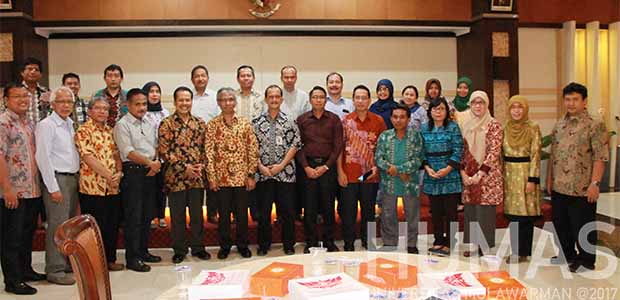 Furthermore, the discussion focuses for this visit is how the strategy of Brawijaya University (UB) to develop the spirit of students in research and reasoning, especially the student creativity programme (PKM), so it can produce a good quality proposal and can be approved for the National Scientific Writing (Pimnas). Beside that, it is to know that how their good service for students and supporting facilities.
"As far as we know that at the moment UB is one of the most proposal contributor (PKM) which could pass for the Pimnas. We do hope at the moment, Unmul can get and implementing the discussion and sharing's results." said.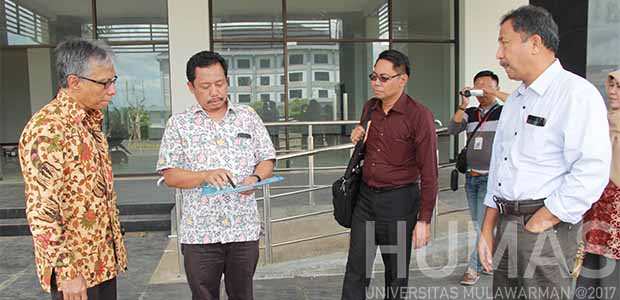 In response the explanation, Vice Rector III UB, Prof. dr. Ir. Arief Prajitno.,MS was assisted by the head of bureau Academic and Students, Dr. Slamet Kusnadi.,MM and other staff at the campus that has approximately 60.000 students. It is not only developing the proposal of PKM from Brawaijaya University's students, but it also has yearly target. Brwijaya University has 16 Faculties and for each, they have already prepared a team to get and guide students for the PKM.
"Not only on the stages, for all new students who pass to Brawijaya University has run the program of PKM through the socialization and accompaniment. High motivation has also because of the reward from Rector for all excellence students and guidence lecturers." said Prof. Arief.
By the meeting at Rectorat's Building of Brawaijaya University on Thursday 23 of February has followed for vice deans for student affairs both Mulawarman University and Brawijaya University which discussed about students and PKM.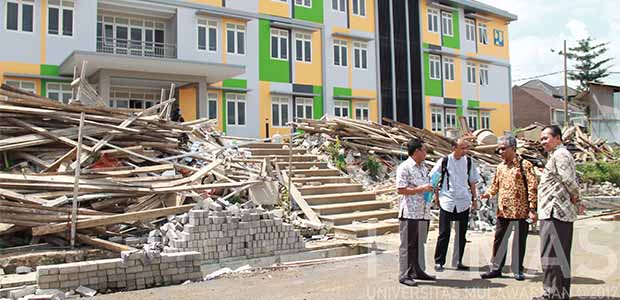 in the same day, the teams walked around to have a look the campus's development and infrastructure in two different area of Brawijaya University in Dieng and other facilities, such as students' dormitory and sports' facilities. (hms/frn)
Reported by Human Relation staff in Malang.
Firdan Farezal, S.I.Kom
---